Mario Guitars "Model Z" Serpentine
The Saul Zonana Signature Model.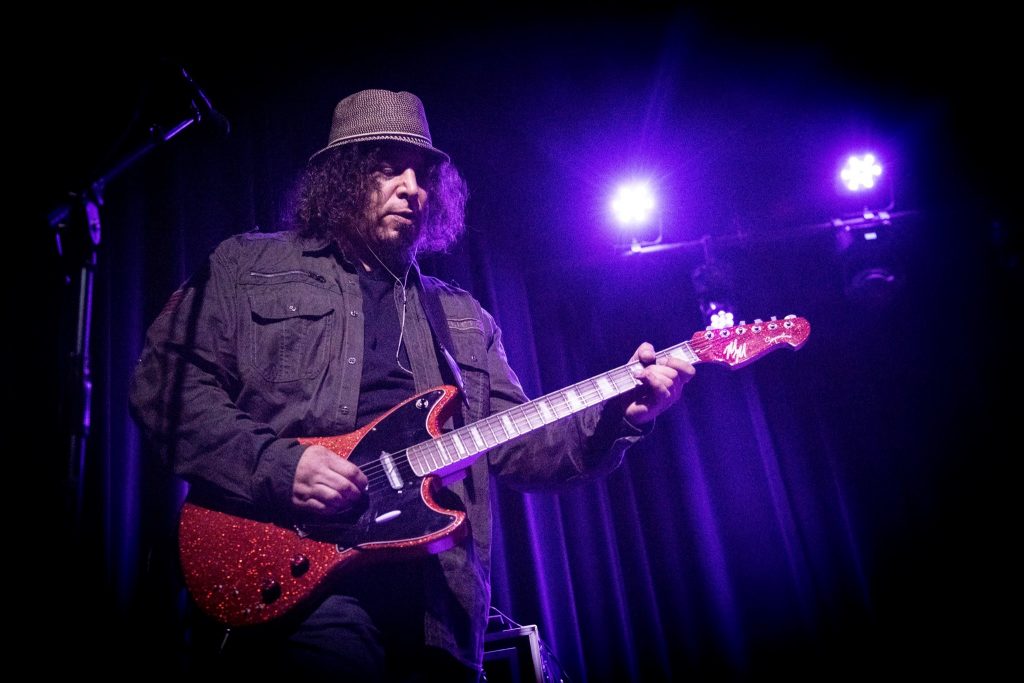 Saul Zonana is a world-acclaimed artist, guitarist, producer and songwriter. He has worked with some of the biggest names in Rock N' Roll:  Ace Frehely, Adrian Belew, Crash Test Dummies, Lisa Loeb…..just to name a few.
Hailing from Queens, New York, Saul settled in the Nashville area in 2007. It was not long after making it to the area that Saul made his first steps into Guitar Mill and discovered the joy of Mario Guitars…particularly, the Serpentine model. Since then, Saul has had over half a dozen different Serpentines; each one being a mild tweak of the last, in search of the perfect Saul Zonana Signature model.  After ten years in the making, we have finally narrowed it down.
The "Model Z" Serpentine comes with your choice of flake finish and one of three pick-up configurations that mimic Saul's personal "Model Z" Serpentines. You can upgrade to 13 pin midi Ghost system, if you think you can handle it!

Model: Serpentine "Model Z"
Body:  Paulownia
Neck: 2 pc. Maple w. Indian Rosewood Board –
Bound Neck with MOP Block Inlays
Nut Material: Bone
Nut Width: 1.65"
Fret Size: 6150
Fingerboard Radius: 9.5" – 12″ Compound
Neck Shape: Soft Chunky "V"
Top/Side Dots: MOP Block & Bind
Strings: Stringjoy Balanced Light Set
Tuners: Sperzel Locking
Pickguard: Color Appropriate 3-ply
Hardware:  Wilkenson 2 pt Tremolo System, CTS Pots, Switchcraft Switch and Jack, Orange Drop Caps, Optional 13-Pin Midi Ghost pickup system
Pickups: Your Choice
Finish: 100% Nitrocellulose Flake
Body Color: Your Choice
Neck Color: Clear Gloss with Painted Headstock
Accessories Included: Deluxe Hardshell Case and Certificate of Authenticity — Dated & Hand signed By Mario Martin
Total Weight of Guitar: Projected to be between 5 and 6.5 lbs.
List Price (Basic): $3,449.00
List Price (with 13-Pin Midi Connectivity): $4,099.00
If you are interested in your own "Model Z,"
please fill out the form below with your desired specs and a Mario Guitars representative will be in touch soon to assist you: